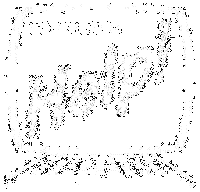 Useful Utilities
[2.72 Mb]

Shareware

Scans and removes spyware and adware that causes popups, slows your internet, and compromises your privacy.

[12.7 Mb]

Shareware

Anti-virus program from Germany. Virus protection without all the update begging and interference found in Norton.

[2.49 Mb]

Shareware

File Transfer software for uploading files to website or other FTP sites.

[7.4 Mb]

Shareware

Video player for AVI, MPG, and other formats.

[245 Kb]

Shareware

Simple CD Burning software for music or data.

[4.98 Mb]

Shareware

Internet browser. Use instead of Internet Explorer.

[5.39 Mb]

Shareware

Crop, modify, resize, and change formats of clip art and photos.

[476 Kb]

Shareware

Blocks annoying pop-up ads while online.

[5.93 Mb]

Shareware

Best music and video player on the internet! Play MP3, CD, WAV, MPG, AVI, and other media files.

[3.81 Mb]

30-Day Demo

Cleans up old programs, scours registry, deletes orphan files. Helps improve computer speed and efficiency.

[1.71 Mb]

Shareware

Compresses and uncompresses files for faster transfer over the Internet. Also can be used as backup device.
What is "Shareware?"
Shareware is a method of distributing software without making a trip to the store. With shareware, you download the program and try it out. If you like the program and will continue using it, you are expected to send a fee to the developer who wrote it. Usually, the program has a section which will tell you where to send the check.